NEPA's PennWisp prides itself on being the best in customer service and satisfaction. We always take the extra step to make sure every customer is treated with that extra special service they deserve. With a knowledgeable, fast, and friendly staff PennWisp is here for you.
PennWisp has years of combined real world wireless experience. PennWisp is built on customer service and support. We have founded our entire company upon 100% customer service and satisfaction.
PennWisp stands for excellence. We take pride in our work and make sure that our wireless network is always up, always fast, and always there when you need it. We provide quick installation times and professional installs. Sign up today for the next generation of High Speed Wireless Internet.
If you have any questions, they can be answered by checking out our FAQ, visiting our Contact Us page or by contacting our sales team at sales@pennwisp.com or (570) 891-0549.
Network Map
To signup for service or see a more detailed coverage of your location go to our Contact Us page
Canton area coverage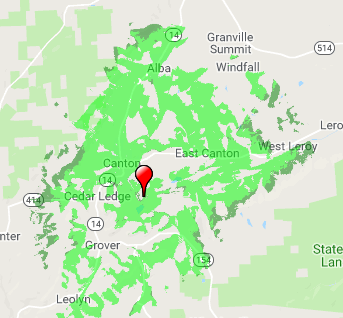 Leroy area coverage